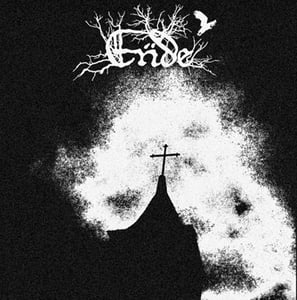 €

5.00 - On Sale
music merch
edit navigation bar
ENDE The God's Rejects (Demo 2008)
by ENDE
ENDE The God's Rejects (Demo 2008) cover art
Wishlist
Ende - Intro / Empty 00:00 / 05:02
Includes unlimited streaming via the free Bandcamp app, plus high-quality download in MP3, FLAC and more.
€3 EUR
package image package image
Edit
Cassette
Special Tape Edition
Strictly limited by Cold Dark Matter Records....
Includes unlimited streaming of ENDE The God's Rejects (Demo 2008) via the free Bandcamp app, plus high-quality download in MP3, FLAC and more.
shipping out on or around 15 June 2015
€5 EUR or more
1.

Ende - Intro / Empty 05:02



2.

Your Purity 04:06



3.

Land of the dead 04:12



4.

Pigs 06:42


about
In 2008, the first songs of Ende were recorded but never released.
Nowadays, this recording « The God's Rejects » will be available via Cold Dark Matter Records in special limited on tape format…
Based in France, ENDE is the project of I. Luciferia., Ende's universe is inspired by the black metal of the 90's.
Raw and primitive, somewhere between Taake, Emperor, Bathory and Darkthrone, Ende performs a melodic, atmospheric and an extreme old school black metal.
Recommended to all puritan black metal fans
Now, all the money received through the download on Bandcamp will be donated to the artists of the label...
credits
releases 15 June 2015